Astron VS-50M evaluation
Introduction
The Author has been building power supplies in the 12v (nominal range) for decades. For this project it was decided to try some of the commercially made ones. The Astron line has been around for decades as well. A 50-amp (peak rated) one was available for this project.
It has been found several products on the market have a tendicy to over rate their product. The classic example, is antenna gain figures (antenna evals are found elsewhere on this site). Load tests were perform on this supply at 12 amp, 18 amp and 22 amp @ 13.8 v, (a normal nominal 12v rating of equipment in the old LMR industry). For the 22-amp load the (2N3771) output transistors got hot within a few minutes while the heat sink appears to "keep up" with the head dissipation. The next test was at 12 amps, which the transistors did not get so hot. Because of the IR losses this was expected with any power supply. Having said this I do believe the 50-amp rating is peak and suspect their continuous duty rating is more in the 35-amp area. To be comfortable (repeater service) I would rate this supply around 12 amps continous (about 1/4 of the OEM peak rating) without any fans and perhaps more, with.
Under the load test the supplies panel meters are visible. The other images show the load device and what's inside the supply. The internal appears to be a little messy however, makes it simpler for maintenance. For example, you don't need to fish through a bundle of wires to find something. The schematic drawing for a similar model (RS-35A) is available too.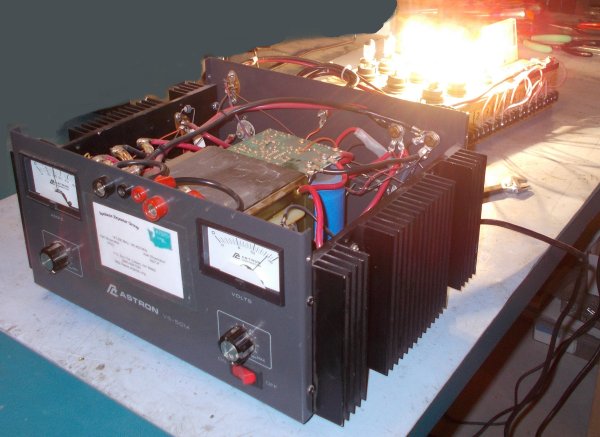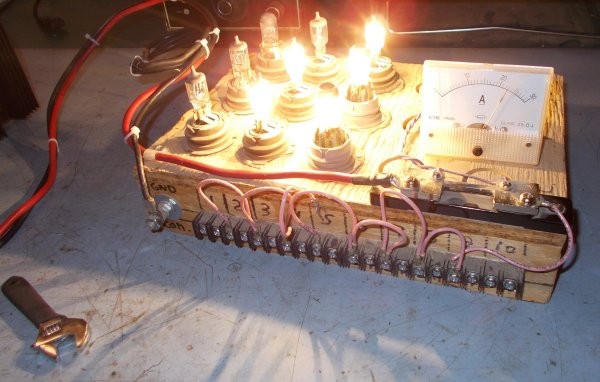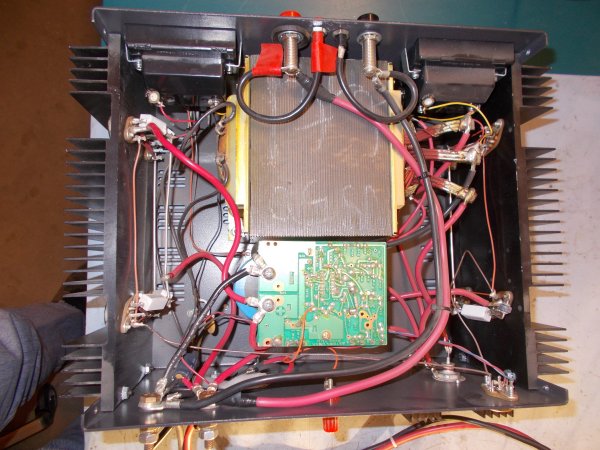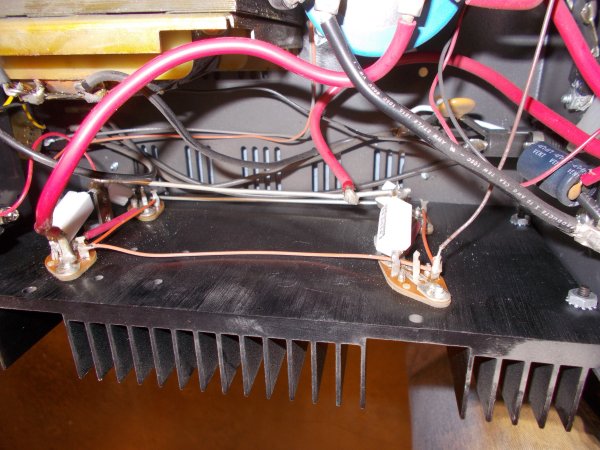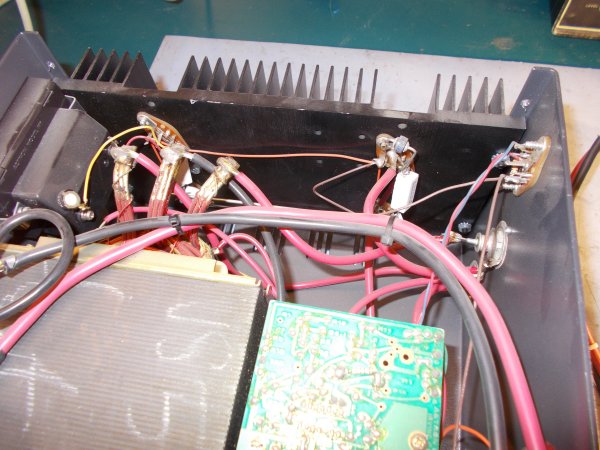 This may be copied in complete form only for non-profit purposes, such as for the knowledge for the Amateur Radio Service, with the Author credited as designer. For other arrangements please contact the Author.

---