Tram BR-140 antenna evaluation, by Karl Shoemaker
Introduction
The Author has been building yagi and omni antennas for decades. For this project it was decided to try some of the commercially made ones. This evaluation is for one of the Tram antennas. Ordering was made from ebay which arrived in the mail about a week or so. The contents were ok. There were little or no instructions, only a cutting chart. They could have done better.
The model of this Tram antenna is BR-140 being a mobile CB antenna with a NMO mount. The construction appears to be good. Using my RLB and tracking generator I observed the return loss of 26db at 26.2 MHz.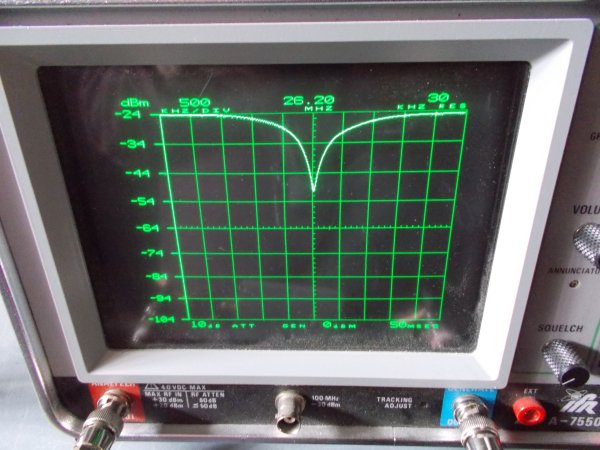 I cut the rod 57mm (about 2 1/4") for return loss of 24 db at 27.05 MHz. The only other consideration is to bend the rod slightly so it rests upright. This correction is because the mount on the front fender. It does not affect the antenna electrically; it's only for aesthetics.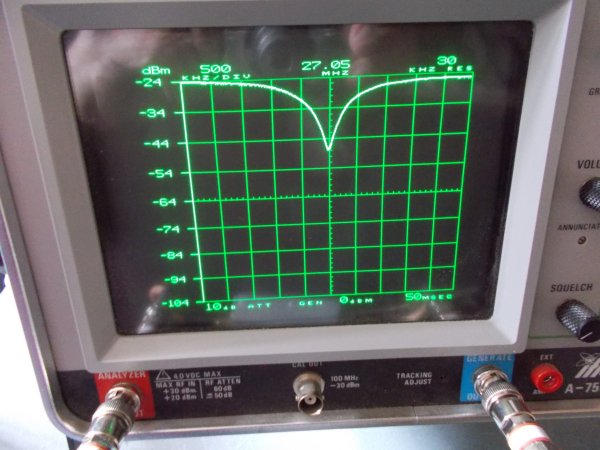 Cutting chart
This may be copied in complete form only for non-profit purposes, such as for the knowledge for the amateur radio service, with the Author credited as designer. For other arrangements please contact the Author.
Copy write: AK2O 2021

---